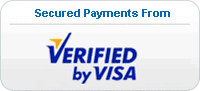 Feng Shui Creativity & Children
The creativity & children area is located in the west corner of your home or business. West corner of your home is directly connected with creativity like new and different ideas, unique projects or anything which is different. The western zone is also connected with childrens luck (fertility) & kids career & better future.
Based upon the principles of feng shui, when improvements are made to the creativity & children side of your surroundings in combination with improvements made to the complementing areas, you will be enlightened with creativity and ideas you may haven't had since you were a child. Those with fertility problems or those with troublesome children have found much luck by paying some attention to this area.
In fengshui, west direction is a metal element and metal element is connected with the activity of creativity, account, finance, publishing, media, films, and studio etc. If you want to progress or willing growth in the said activities, it is best to see that your west direction of the home or office should not be disturbed in any manner.
West sector direction is considered to be a sector of children creativity, family harmony, artistic career, creative business activities such as publishing, media, writing, educational institutions etc. Before purchasing any home or office, you should take care that west sector of the home or office should not be disturbed due to lift, staircase, bathroom, toilet, missing area, main door etc otherwise it affects to your children career luck and your business activities result into loss or poor growth of business, loss of wealth, disharmony with the employees, unable to start new business and lack of concentration. If you have a career in creativity business you should take care that west part of the office or home should not be missing or disturbed in anyway.
Disturbed west sector of the home affect the fertility of the couple and creates conceiving child problem and creates misunderstanding between loving partners. The best color to paint west wall of the bedroom is white, grey and golden to activate west sector energy level of the surrounding environment where we live and work.
The creativity & children area is located in the west corner of your home or office. In the individual rooms, it is located in the middle right section of the bagua. It is about creativity and its birthing. Birthing of children, a new idea, a project, or anything that is creative. Enhance this corner when you want to conceive, more to be more creative or improve relationships with children. If you want children or to start a new project, this is the life area to enhance. The key to enhancing the chi is to keep it simple and child like.
Direction: west

Life area: children/creativity

Colour: white/grey

Element: metal

Number: 3

Shape: circle/dome

Enhancing colours: metals, white, & pastels