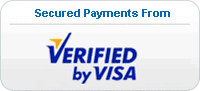 Vaastushastra for Education
A study room must always be located in the East, North or Northeast of a house. North east direction radiates ultra violet rays which is good for memory and concentration that is the reason children's should study facing North East, north & east direction to get positive energy of the sun. Study rooms built according to Vastu Shastra in NE area of your house enhances concentration and stamina in children, in turn giving them the much needed boost to do well academically. The study room should always be well lit and must have outlets in the form of windows to bring in sunlight & should be at the quiet area of home towards NE.
It is adequately clear that northeast direction is extremely beneficial for the academic progress of students. Any defects in this region are likely to adversely affect the academic progress of children. However, through suitable remedial measures it is possible to rectify these defects and pave the way for success.
Colors According To Vastu For Study Room:
Green, Light green, Light Blue, Cream, White. Essentially, all neutral shades are auspicious for the study room. However, you must avoid the usage of darker tones (especially, black is a complete 'no-no').
Childrens should sleep with head towards south or East Direction for sound sleep & better health

Sit in Sw Direction and study facing NE to Enhance Mental Concentration

While studding you should have solid wall behind your study table for support

There should not be any beam Running above your study table.

There should not be wall opposite the study table, there should be open view

While studying Facing North Or East the window, balcony should be open for better view

Mirror should not be at the back wall of study table

There should not be toilet and bathroom door just opposite the study table.

While sleeping the head & Legs should not be towards the bedroom door.

Toilet and bathrooms placed on North, NE, North affects education, memory & Development.

Amethyst and hematite Gemstone crystal pyramid can be placed on the study table.

5 element pagoda with the Tree can be placed on the study table to get favorable results.

Saraswati Idol or Saraswati yantra on the study table obtains beneficial results.

performance level goes down or extra efforts are required if E, N, NE is not faced

Main concern should be given for northeast direction for studying.

Bookshelves must never be above the study table

Study table must not be cluttered by books.