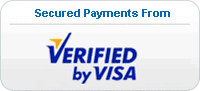 Vaastu for Industries
Industry should be setup as per vaastu principals so that the production employees efficiency increases, fast moment of finish goods, fast money recovery, no government hurdles, no labor problems, fast and regular loan repayment etc.
In industry the basic five vaastu elements called panchmahabhutas should be balanced and harmonized in such a way that your industry should not suffer losses due to wrong vaastu placement in the factory such as Electrical board meter, generator, transformer, furnace, heavy machinery, kiln, water chilling plant, water well, bore well, chimney, overhead tank, toilets, bathroom, staff quarters, guard rooms, septic tank, Staircase, loft, storeroom, Raw material placement, finished products, waste material, staff factory manager office room etc.
No factory buildings are as per the vaastu norms and principles but it can be rectified through the use of vaastu yantras, programmed SOLFEGGIO FREQUENCY Charged Gem stones pyramids and rock clusters and different applications of metal objects and pyramids of different direction to balance the wrong vaastu energy level to get the maximum benefits Without Major Alterations And Modifications.
Whatever be the industry the principals of vaastu broadly remains the same and to be kept in mind while constructing the building, installing machinery, stocking of finish products and raw material etc.. Even though there are vast differences in production methods or process flow etc.. in different industry but the broad principals of vaastu are universally applicable.
The main door of factory should face East, North, NE

There is be open space on North or East side

Heavy machinery should be placed in SW, West and south Zone

Do not place heavy machinery on NE, East and North

The burners, broilers, generators, Transformers, Chimneys should be placed on SE only

No garbage should be dumped on NE and North side of the factory

There should be no beam running above the machinery & workers

Finished goods should be stored in NW always

Raw material should be kept on west and south Zone

The underground water tank should be in the NE side

The over head tank should be in SW corner

No toilet and bathrooms on NE, North, SE, SW corner

Administrative – Directors office should me planned on SW or West side