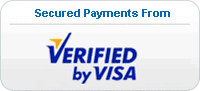 Buying New Place?
Before purchasing a new place, vaastu basic principals can be considered to make things going right. Vastu recommends you some essential tips regarding construction direction of a place, or correction in existing place. No place can be completely vaastu compliant as there are many vaastu faults and defects in existing structure. How ever this faults can be corrected in existing place through vaastu programmed SOLFEGGIO FREQUENCY, charged pyramids, metal cures, gemstones, yantras etc. without major alteration and modification in existing structure.
The main door should open towards east, North, North East for positive vibration

Avoid main door opening towards south, SE and Sw direction being negative energy

Avoid purchasing flats which have missing area of NE and SW

There should not be water tank, bore well on south, SE and SW direction

There should not be slope on South, Sw and SE direction

There should not be kitchen on NE side

Staircase should not be in the front of main door or in the East, North and NE

Overhead tank should not be on North, NE and SE

Toilets/Bathroom on NE, SE, and North drains Wealth and Development

Centre – brahmsthan should always be open (no bathroom, toilet, Storeroom)
No flat or apartment, Premises can be completely vaastu complaint as there are many faults and defects, however this faults whether in a newly bought flat or plot can be corrected with vaastu remedies without any alterations or major modifications of the existing structure.