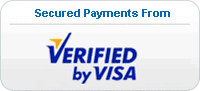 Vaastu for Pooja Room
In vastushastra prayer room – mandir has been given vital importance of placement at the right place. The best direction for temple is North, North east and East direction being Positive Enery sources. North direction is associaled with lord kuber which is the god of wealth, North East direction is Associated with Ishaan God which is the god of Peace, Protection and Development, East direction is associated with indraa dev which is the god of fame and success in once life.
Thus by creating a room for worshipping, we are creating a room to get charged with positive vibrations every morning and that energy will energize our environment, mind, body and soul. Our work efficiency will increase and so the progress, prosperity and peace.
When you do meditation according to the above mentioned directions you gain positive energies and then you can feel charged. If it is in wrong direction then no matter how much meditation you do you will not feel charged.
The pooja room should always be situated in the North, East or the Northeast side of the house.

One should face towards East/North while worshipping.

The temple height should be at chest level whether standing or sitting.

No storage should be done above the Temple

Temple should not be in the bedroom

Temple should not be on the bathroom or toilet

Temple should not face to the door of the Toilet/ Bathroom

Temple should not be under the bathroom and staircase

There should not be ancestors photos along with temple

copper vessels only shall be used particularly where water is collected.

Many gods in temple is not permissible

Gods in the temple should not face each other

Color for pooja room - white, lemon Yellow and the marble used should be white/Yellow.

Temple should not be in the basement

Temple room should always be lit with lot of lights never keep dark without lights