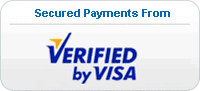 Vaastu for Educational Institute
Educational Institute Vaastu has made a very humble beginning in this millennium to spread knowledge to people about the ancient Vaastu Shastra.
The Institute provides various courses to its students enabling them to learn the technique of curing their problems as well as helping others and get prosperity, peace of mind, children and happiness in life.
Institutes are those places where energies play pivotal role in creating serene and positive environment thereby helping students & teachers to provide best result. Positive environment in every institute is necessary to make its students successful, dedicated and good learners. For this it is essential to construct this place Vastu complement so that students can achieve sky height in results in both studies as well as in other activities. Another important thing that every institute wants is goodwill which can be achieved undoubtedly following Vastu principle.
Every educational institute should be constructed according to Vastu norms so as to make the institute a treasure place, for best results and making the environment student friendly. We have some Vastu tips to make you understand regarding the construction of educational institute:
Educational institution means school, colleges, training centers where various faculty courses of Science, Commerce, Arts, Engineering, Medical, biotechnology, Management, Architecture and many more professional studies are conducted. Generally educational institute complex is comprised of many buildings, class-rooms, halls, libraries, laboratories, play-ground, Gymkhana, Hostel, Canteen and many other such utilities & facilities. The planning and designing of educational complex as per Vastu Shastra helps to maintain academic & professional success on higher levels.
A Educational institution building should face either north or east.

Classrooms should be made with entrance in East and blackboard in West.

The pooja room at eshan (Northeast) corner Should be planned

The right place for the drinking water is the northeast or east portion.

Building Lifts, Staircase Should be on SW, SE, NW area

store room should be on NW side

Toilet and bathrooms should be on NW or SW side

Parking should be on west, NW, SW

Teachers should face facing East or North while teaching

Waiting lounge should be on NE or North

Computers and IT Lab should be on NW side

Tele communications room should be on NW side

Gymnasium room should be on NW side

Administrative, chairman, Principals, Directors office should me planned on SW or West side and should work facing East or North

Administration and accounts should be on NE side and face East while working

Pantry, Kitchen, Canteen, Cafeteria Should be on SE or NW side

Students become disobedient if kitchen is on NE side and water tank on SE side

Research and development should be on SE or East

Biology and civil engineering laboratory should be on SW or West side

Staff quarters should be on NW or West side

Hostel for Students should be West or North West

Heavy machinery should be placed on West, South-west and North-west

Generator, Transformer, Electric Room should be on South east or North West

The underground water tank should be in the NE side

The over head tank should be in SW, W, NW corner

There should be no beam running above the Office or Class Room

Educational books Library should be placed on shelves and racks in the west or south direction.

Meeting rooms must be situated in North with east facing door.

Open play ground should be constructed in the Eastern portion.

Reception and cashier room must be located in Eastern or Northern side.

Library in the institute can be made in Western portion.

According to Vaastu, drinking water should be kept in northeast.